Midwest DNA Repair Symposium May 5 - 7, 2023 | Iowa City, IA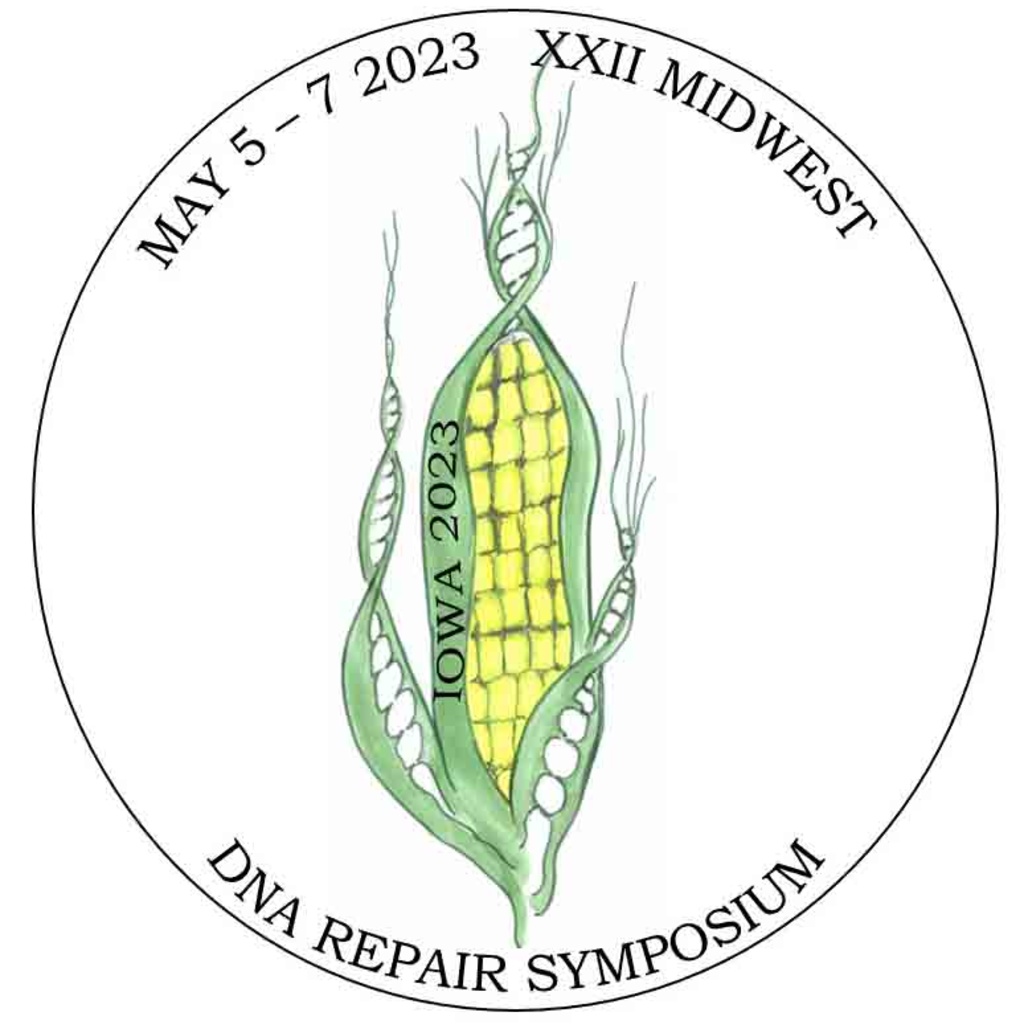 DNA Repair Symposium May 5 - 7, 2023 | Iowa City, IA
The 22nd Annual Midwest DNA Repair Meeting will be held on The University of Iowa Campus in the Medical Education Research Facility (MERF) on  May 5 - 7, 2022. The meeting will commence Friday evening and will conclude Sunday early afternoon.
We're looking forward to a diverse and lively gathering of faculty, researchers, postdocs, graduate students and undergraduate students! 
Registration deadline is April 15th 2023, or until full capacity is reached
Abstract deadline is April 15th 2023, but to be considered for a talk abstracts need to be submitted by April 1st 2023.
Getting to the conference site.
MERF building is located approximately 15-20 minutes walking from both Graduate and Iowa House hotels. Walking, in our opinion, is the best!
If you will drive a car, then the best place to part will be at Newton Rd Parking Ramp (see the map on the home page of the meeting website.
Another option is to take a bus.
The university offers a free bus called Campus that has a Red and Blue Route running on the weekends. Bus routes are attached with the locations of the Hotel and MERF bus stops circled in green and yellow, respectively. The most useful bus pick-up/drop-off times and locations are listed below for your convenience.
*Note that the times listed are an expectation of bus arrival/departure times.*
​
Mornings:
Blue: Hotel Pick-up (Mcbride Hall stop at Pentacrest): 7:10am --> MERF Drop-off: 7:25am (15min Trip)
Red: Hotel Pick-up Hotel Pick-up (Mcbride Hall stop at Pentacrest): 7:20am --> MERF Drop-off: 7:40am (20min Trip)
Blue: Hotel Pick-up Hotel Pick-up (Mcbride Hall stop at Pentacrest): 7:46am --> MERF Drop-off: 7:51am (15min Trip)
Night:
Blue: MERF Pick-up: 7:55pm --> Hotel Drop-off: 8:22pm (33min Trip)
Red: MERF Pick-up: 8:14pm --> Hotel Drop-off: 8:32pm (18min Trip)
Blue: MERF Pick-up: 8:31pm -->Hotel Drop-off: 9:07pm (33min Trip)
Full info for the bus routes can be found at their website: https://transportation.uiowa.edu/cambus/routes